We think that matched betting is the best place to start your online earning journey. The money you can make versus the time put in is unheard of in online money making and will really make you question why people spend their time filling out surveys or mystery shopping.
If you have found this page but you don't really know what matched betting is, please read our Ultimate Matched Betting Guide first, we think it is the best way to make money online from the UK and a crucial first step in our strategy to set up an online business, (the second one is starting a blog).
In this post, we are going to show you how you can
Maximise your profits
Save time
All through the use of a subscription-based matched betting site. This really is matched betting made easy!
Sites like Oddsmonkey take all the hard work out of matched betting by finding the best deals, the best matches, and by having the best tools to get it done quickly.
Time saved means more deals, which means more profits for you.
>>> Click here to join Oddsmonkey (FREE TRIAL)
It is a growing industry with several sites now targeting this market. In this post, we will review all the best matched betting sites so that you can choose one with confidence.
How I Learnt To Earn!
Learn to make a passive income every month! There is no secret formula, you just need to apply yourself using proven techniques.

Stop dreaming about it. You Can Change Your Life!
Why Use a Matched Betting Site?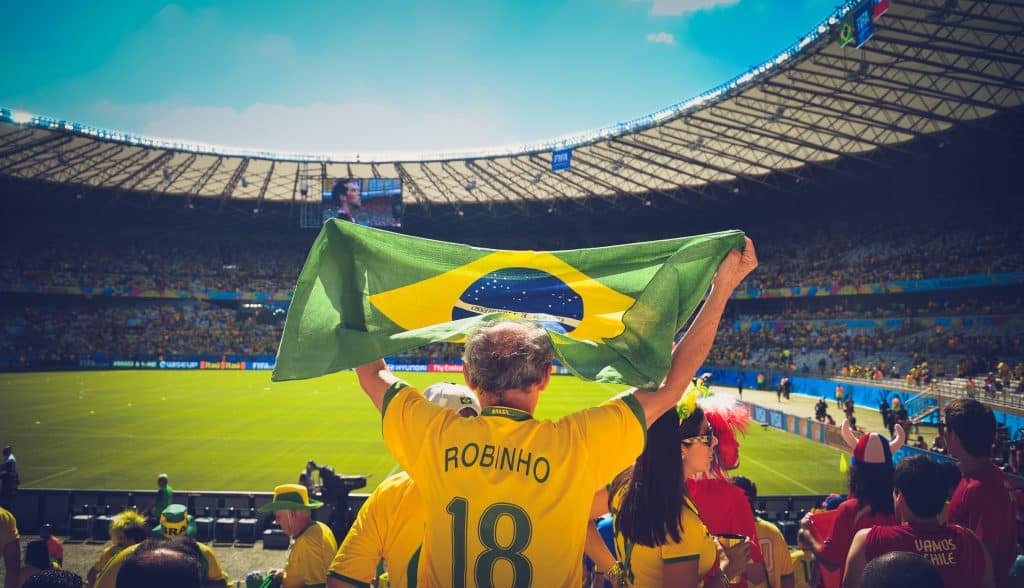 A subscription service is a vital component of any matched betting side hustle.
It is possible to do matched betting on your own without one, but the time you will waste searching for deals and trying to find decent matches makes it a bit of a no-brainer to sign up.
Your subscription cost is easily covered by your profits and the sites open up the path to huge profits of hundreds or even thousands of pounds every month.
Many of the sites offer a free trial which will take you through a couple of introductory offers. This should be enough to help answer the common question 'does matched betting work?'
You will see for yourself that it does and be close to £50 better-off for your efforts.
There are a number of features common to all the best matched betting sites, these will provide you with the fundamentals to start matched betting and help to develop your knowledge and opportunity as time goes on:
– Tutorials: Text/video walkthrough for the basic sign up offers that beginners should start with.
– New customer offers: The best sign up offers, and how to do them.
– Daily roundup of ongoing offers: New sport/casino offers and offers relating to specific sporting events.
– Odds matching software: The key to matched betting is finding events where the odds at the bookmaker are close to the odds at the betting exchange.
– Matched betting calculator: This will do all the sums to help you calculate the required lay stake and will show you what your profit is.
– Forums: Discuss offers and strategies with the community
The sites in this review are marketed at very similar monthly/yearly prices, so this isn't a huge differentiator when trying to choose the best site for you. The more important considerations are ease of use, unique features and support.
So, on to our review.
Which Matched Betting Site is best?
Oddsmonkey

One of the biggest and fastest-growing matched betting sites is Oddsmonkey.
Originally the software firm behind the Oddsmatcher used by Profit Accumulator and other similar sites, the company has since expanded to provide one of the best and most fully-featured matched betting sites.
One of the great things about Oddsmonkey is that they are constantly improving the site and adding more features all the time.
They clearly have a strong team of developers and now have a comprehensive range of matchers and calculators for all different eventualities.
Beginners are well served with very clear step-by-step instructions on how to do their first bets. This is in the form of video tutorials and written instructions, while the offers are split up into levels of difficulty.
The Oddsmatcher is how they made their name and it remains one of the best in the business and has the most comprehensive range of sports and bookmakers.
On top of this, they have more advanced software such as the racing matcher, tennis matcher, acca finder and each way matcher.
Oddsmonkey now has a profit tracker feature, you can automatically log each bet from the calculator and it will track your profits for you. So much easier and prettier than my old spreadsheet!
You May Also Like
What Makes Oddsmonkey the Best?
Maybe we should have saved this for a big reveal at the end. But to save you reading all the way down to the bottom (feel free, it's all good stuff!), we'll just tell it to you straight.
We think that Oddsmonkey is the best subscription service for matched betting. Click here to try it for yourself ( FOR FREE)
Many of the sites have similar features and will do a job but this is what we think sets Oddsmonkey apart:
1. Exchange Integrated Software
They were the first exchange to integrate their software with Betfair and remain the only service that has done this with Smarkets.
I feel that this is a key differentiator.
This means that once you have linked your account at Oddsmonkey with your account at Betfair or Smarkets you can lay your bet directly from the Oddsmonkey Calculator and the integrated software will automatically input the correct lay stake on the correct fixture.
This significantly reduces the risk of making a mistake.
Matched betting is considered to be risk-free, but it is possible to lose money if you make a mistake.
Laying the wrong price, wrong team or wrong event is the most common mistake made by new matched betters and can potentially lead to loses.
When I first started, I mistakenly backed a horse at the exchange instead of laying it. This means that the bet isn't matched but is doubled. If the horse doesn't win you lose your money at both the exchange and the bookmaker.
I was in a rush, the internet was playing up and I accidentally pressed the wrong price at the exchange, a rookie mistake that has happened to many people as they get used to the process.
This happened before the integrated software was released. If I was laying the bet through the updated Oddsmonkey Oddsmatcher now, I could not make this mistake, so would not lose money in this way.
I think this is a great step forward in matched betting, it reduces the chance of making a mistake and saves loads of time as you will not need to flick backwards and forwards between the calculator, bookmaker and exchange over and over again to check you have got everything right.
2. No Commission at Smarkets
Another key feature of Oddsmonkey is the reduced commissions of 0% that you will pay at Smarkets.
Smarkets is one of the biggest betting exchanges in the UK and is now my go-to choice for matching bets.
Non-members of Oddsmonkey and regular punters have to pay 2% commission on their bets. When you are betting large sums every month this can be a significant chunk of money so having no commission on your matched bets makes a huge difference to your overall profits.
3. The Best Tools
As outlined above, Oddsmonkey has a great range of tools to cover all the different types of matched betting that you may wish to get involved with.
4. Great Support
In your first month, you get a live chat with a staff member where you can ask any questions that you might have or get help going through something that you are stuck on.
After this, there is an active forum where staff members or other experienced people are on hand to answer your questions in the forum.
5. Leads the Way
This is more a feeling rather than something that I have collated evidence for, but it seems like Oddsmonkey are leading the way when it comes to innovation (integrated software, advanced matchers, deals with Smarkets etc).
They are constantly updating their site and coming out with new tools and features on the website.
The market is getting really competitive and all the sites need to evolve to remain popular, it just seems to me that Oddsmonkey are slightly ahead of the game and the others are playing catch up.
Top tips to get the most out of your subscription:
Check the Daily Offers Calendar daily!
Follow the Odds Boost thread and get alerts sent to your phone.
Use filters on the Oddsmatcher (eg. Type 2up for all the qualifying fixtures at Bet 365 and Paddy Power. Or create your own eg. Sky bet club every week, all offers at Sky with minimum odds over 2.0.
Should You Join Oddsmonkey?
In a word, Yes.
There is no reason not to. You can make £45 in an hour (tax-free), that is a pretty decent return on your time.
If you do the free trial and want to carry on, your profits will have already covered the first 3 months' membership (you only have to pay monthly though). I say go for it.
The Best of the Rest
We have spoiled the surprise and told you all what we think the best site is, but here is a rundown of other matched betting sites that are worth considering:
Profit Accumulator
This is another hugely popular site and one that can take a lot of credit for popularising the subscription-based model and taking matched betting more mainstream.
The site has a lot of members and a very active community forum, but it does feel like it is slightly suffering from the rise of Oddsmonkey. The recent move to reduce their price to match Oddsmonkey (which went up this year) means that the two biggest sites are now going head to head on price.
As you would expect from such a successful site, it has all the basic features covered in terms of offers, tutorials, odds matching software and more advanced matchers (acca, racing etc)
The one area where Profit Accumulator is widely considered to be the best is with regard to the community forum. This has a huge number of knowledgeable participants and is a great place to find out about more advanced deals and strategies.
The forum is better organised than on Oddsmonkey and the information is easier to find. Some experienced matched bettors have a subscription with both Profit Accumulator and Oddsmonkey.
Oddsmonkey for the tools and Profit Accumulator for the forums and a wider choice of casino offers. If you are just starting out you only really need one or the other.
A nice feature is the bankroll tracker, you can input your balance at each bookmaker/exchange and as you do offers through their software it will adjust your balance as appropriate.
Profit Accumulator also has Betfair integration on their site but not Smarkets. This omission is significant as Smarkets have a lower commission (0% through Oddsmonkey), while Betfair charges a steep 5%.
All in all, it is a great site that will definitely set you on your way to success with matched betting, but we feel that Oddsmonkey has the edge.
Profit Squirrel
Profit Squirrel advertises quite widely on the internet and its main USP and focus is on training newcomers. In addition to video/text tutorials, they offer live chat, one to one coaching sessions and phone support.
This all comes at a cost and it is the most expensive site in this review at £24.99 per month.
Aside from the extra support (which is not available at weekends when most of the sporting offers are on), the site has all the basics covered with daily deals and odds matching but doesn't come close to the features provided by Oddsmonkey.
They are quite a new site and are gaining popularity through heavy promotion on social media. If you join without looking at the competition I am sure you will be happy with your matched betting profits and the user interface is pretty slick.
The odds matcher does the job but is less feature-packed than elsewhere and without the large forums and advanced matchers it is hard to see how people progress far beyond the beginner offers.
If you have tried matched betting using online tutorials, and are struggling to understand it, you might benefit from having the extra support at hand that Profit Squirrel provide.
Otherwise, it is hard to see a reason for choosing them over Oddsmonkey which is both cheaper and has more features.
Oddsmonkey also provides a one to one training session in your first month and the active forum will usually answer any questions instantly, so it is questionable whether the Profit Squirrel phone service/live chat is adding much value.
I'll be honest, I hate using the phone at the best of times so can't see why I would ever use this service but I appreciate that some people might like to be talked through their first couple of bets to make sure they get everything right.
Profit Squirrel is popular with its users so they are clearly on to something, you can get a limited free trial where you can earn up to £20.
Matched Bets
A relatively new site but one that clearly has ambitions to establish itself as an important player in the matched betting world. They have chosen not to offer a free trial at the moment, instead, they tempt new customer with an offer of 14 days membership for £1.
The trial gives access to all the features of the site, all the offers and all the tools (unlike the free trial at Oddsmonkey or Profit Accumulator).
This gives you the chance to properly get your teeth into matched betting and take on a number of deals that could give you a few hundred in profit.
By the end of the 2 weeks you should have a good idea of whether matched betting is for you or not.
You will also have got used to the Matched Bets site and will more than likely stick with them so it is an interesting marketing strategy from them.
Renewal at £14 per month is slightly less than Oddsmonkey or Profit Accumulator but the yearly subscription is the same at £150.
The site has all the offers, tutorials and calculators that you would expect for a matched betting subscription service. One great feature that sets them apart is the automatic odds updates on the odds matcher without the need to refresh like on other sites.
Matched Betting Made Easy – Over to You
We hope that you enjoyed reading our roundup of the best matched betting sites. If you are just starting out with matched betting then you should be excited at the possibilities of what is to come.
The profits that some people make are incredible and if you put in the time and soak up all the information available you should be able to earn a significant tax-free income through matched betting.
You really can make a lot of money through this simple system. We used the extra money to travel in Thailand with a baby and toddler, but whatever your money goal is, matched betting will help you achieve it faster!
Whilst all the sites above will help you we think that Oddsmonkey is the best all-round matched betting software and is our No1 recommended way for you to get started.
Please let us know how you get on in the comments below.