Welcome to my Instant Cash Solution Review.
Maybe you are here because you have seen one of the adverts on Facebook offering you the chance to earn hundreds of dollars in commissions just by copying and pasting ads.
Sounds awesome! Sounds like easy money!
Maybe it sounds too good to be true and you are left wondering, is "Instant Cash Solution a scam?" Or "is Instant Cash Solution Legit?"
Keep reading as we will delve into this online money making program to discover if it is any good, or if there is a better option out there.
Instant Cash Solution Review – Summary
Name: Instant Cash Solution
Product Type: Get Rich Quick
Price to join: $100 to $500 + admin fee of $27 or $79
Summary: Instant Cash Solution makes making money online sound very easy and offers a very simple way of doing it. All you have to do is copy and paste some ads, get others to join Instant Cash Solution and wait for the money to roll in.
Unfortunately, nothing is ever this easy. It is a scam.
Rating: 1/5
Do I recommend: No!
There is a Better Option: If you're looking for a totally legit way to make money online you should click the button below to discover how I've personally created a 4-Figure Monthly Passive Income Stream.
What is Instant Cash Solution?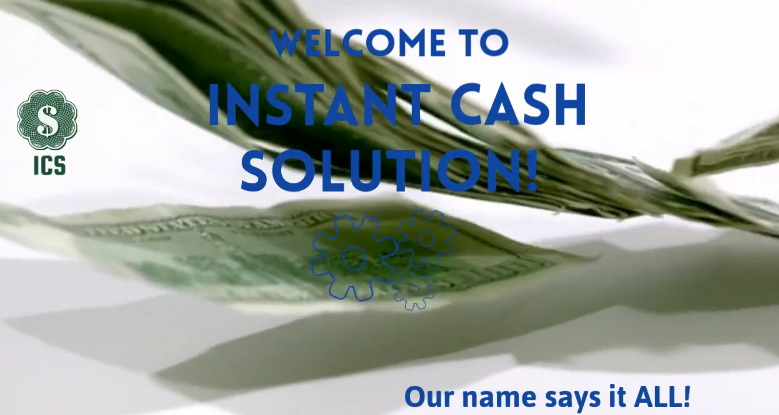 The Instant Cash Solution website (instantcashsolution.com) is run by Rich Meyer, who claims to be a professional online marketer.
Instant Cash Solutions promises a ready-made system that can make you $1000's per month just by copying and pasting some ads online.
It sounds great and is just what so many people are looking for when they think of making money online.
Unfortunately, to be successful online you do need to put some work in and follow a proven strategy. Copying and pasting are never going to be enough!
The website pitches itself as the solution to making money for everyone from students, to retirees and stay at home moms. Basically, they claim to be the solution to everyone's money problems.
Rich Meyer, the creator of the site paints a picture of everyone being able to achieve financial success and financial freedom by following his processes.
So, keep reading to find out a bit more about how Instant Cash Solution works and whether there is any money to be made.
Instant Cash Solutions is a chain recruitment based cash gifting scheme.
What on earth is that? I hear you say.
Well, it is a system that is all about recruiting as many people as possible into the same system. You have to pay to become a member, and then you need to convince other people to do the same, in order to get a commission.
It is called "cash gifting" because you don't actually buy the membership from the company itself. You just pay them a small admin fee and most of the money goes straight to your sponsor.
So, Instant Cash Solutions is all about member to member payments.
Does this make Instant Cash Solution a scam?
Pretty much. There is no product involved, you are just trying to sign other people up to the same thing that you signed up to. As it is direct marketing and there is no multilevel marketing (MLM) business model, Instant Cash Solutions avoids being a pyramid scheme.
How I Learnt To Earn!
Learn to make a passive income every month! There is no secret formula, you just need to apply yourself using proven techniques.

Stop dreaming about it. You Can Change Your Life!
How Does the System Work?
Here's how Income Cash Solution works, it sounds pretty simple.
Buy in at one of four membership levels ($100, $200, $300 or $500).
Follow the steps to place ads on classified sites and social media.
Receive $100 to $500 payments when people join through you.

But let's look at this in a bit more detail so you better understand the money-making opportunity.
To be eligible to earn commissions, you must first join Instant Cash Solutions. There are four membership levels you can choose from.
Bronze membership: Pay $100 plus a $29 admin fee to qualify for $100 commissions promoting the Bronze membership.
Silver membership: Pay $200 plus a $29 admin fee to qualify for $100 Bronze and $200 Silver membership commissions.
Gold membership: Pay $300 plus a $29 admin fee to qualify for $100 Bronze, $200 Silver and $300 Gold membership commissions.
Platinum membership: Pay $500 plus a $79 admin fee to qualify for $100 Bronze, $200 Silver, $300 Gold and $500 Platinum membership commissions.
Straight away you will get access to the back office where you can access tutorials on how to promote Instant Cash Solution. There are a whole load of banner ads, text ads, and other promotional materials that you can use for promotion.
Don't forget that Instant Cash Solution doesn't have any products or services to promote.
Instant Cash Solutions is the product. You are signed up to promote membership of the website and that's it.
As a member, you can now get started copying and pasting the written ads on social networking sites. You can use any you like, Facebook, Twitter, Instagram. Anywhere you like, including Craigslist and classified ad websites.
If someone clicks on your advert and signs up to Instant Cash Solutions, you will get paid a commission. They have an income calculator that shows what you can earn from just a few sales each week.
It is quite an enticing prospect.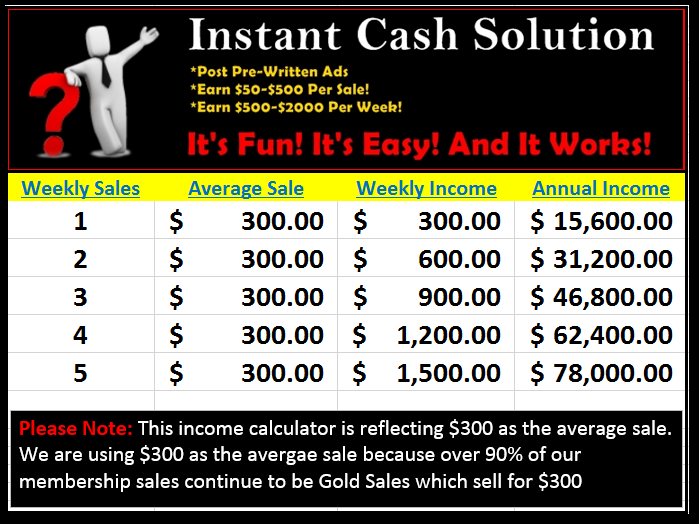 The higher your membership level, the more resources you get to help you recruit others, and the higher commissions you are eligible for.
The main selling point with ICS is that it's a simple system that anyone can follow. The ads and email swipes are made for you and you just need to paste them around the internet.
The problem with this is that it is a bit spammy and might see your social and ad accounts get suspended.
You may or may not make a few sales. You are basically funnelling people to the same sales page that convinced you to sign up. So there is a decent chance that you will make a few sales.
But, you are not building a legitimate long term business and these types of funnel tend to only work for a short period.
What is the Instant Cash Solution Compensation Plan?​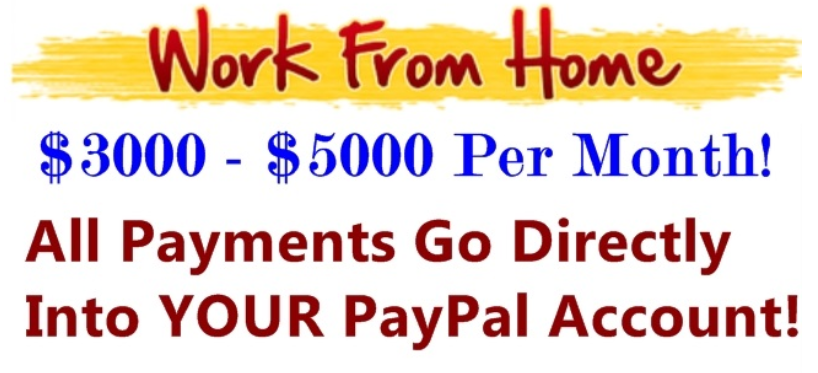 Remember the membership levels listed above? These affect the level of commission that you are able to earn.
With the Instant Cash Solution system, you only qualify for commissions at the level you buy in at.
If you join as a Bronze Member you can only resell Bronze level memberships to other people. You will get $100 commission for each member that you sign up. This is the whole fee that they are paying, Instant Cash Solutions just takes the admin fee.
The different levels of membership offer more options to sell and potentially higher commission rates.
Silver members can resell both Bronze and Silver memberships. Every Silver membership that you sell earns a $200 commission whilst reselling a Bronze membership still earns you $100 when purchased through your link.
With the Gold package, you can get $300 in commission for selling a Gold membership through one of their ads. They can also get $200 for a Silver membership, or $100 for a Bronze.
Platinum members can resell all levels of membership, Bronze, Silver, Gold, and Platinum. Platinum membership costs $500 and you will earn a $500 commission for every Platinum membership you resell. The other levels get the same commissions as above.
Clearly you are encouraged to join at the highest level that you can. The higher up you are the more you can earn, and the more resources are provided to help you. The thought that just a couple of sales will make you a few hundred is clearly very attractive.
On top of the differences in commission, each membership level also has different training and features available.
Bronze, Silver, Gold, and Platinum members all get access to the Classified Ads Training Course, Display Ads, ICS Marketing System, Built-in Autoresponders, and Weekly Training sessions.
But some features are only available for members in the higher tiers.
Platinum members get access to the VIP Priority Support, Personal Development Training, Webinar Sales Training, Social Media Marketing Training, and ICS Banner Ads.
Gold and Platinum members can use the Facebook Image Ads, Facebook Marketing Training, eBook Library, and Email Marketing Training.
Silver, Gold, and Platinum members get the Text Message Ads, SMS Marketing Training, Domain Name Training, and ICS Sizzle Call, but not for Bronze members do not.
You may think that this sounds a bit like affiliate marketing. But, legitimate affiliate programs are free to join.
As an affiliate, you promote real products that are useful. You recommend them to people who really want to buy them, based on the value of the product itself.
You can learn more about affiliate marketing here.
With Instant Cash Solutions, you are paying $100 to $500 for the chance to qualify for commissions of $100 to $500 when you recruit people.
That is why it is a chain recruiting scheme.
What I Like About Instant Cash Solution
It is possible to earn lots of money with Instant Cash Solution.
If you are good at selling memberships then the commissions can really add up. You only need to sell 2 memberships and you have made your money back and a tidy profit on top.
If you are able to sell one platinum membership every week then you are looking at a nice $2000 a month income.
You get some training and tools provided
It is not the best training around and you will learn some bad habits, but you will learn at least something that you could take forward to your next venture.
What I Don't Like About Instant Cash Solution
High Membership Fees and you have to pay more to earn higher commissions
You can join for between $100 and $500, but the commission structure pushes you towards the more expensive end of the scale both to earn higher commissions and to access the types of materials that you need to be successful in selling memberships.
This is a high price to pay to just be given the chance to resell memberships to other people. It's not super ethical to earn money in this way and on top of this is the $29 to $79 admin fee.
Copying and pasting ads is spammy
If you join ICS, all you are doing is exactly the same as everyone else that has joined ICS. Copying and pasting ads all over the internet. Maybe you will get lucky with a few, but it's not really a sustainable business and doesn't give you any real-world skills that can take you to the next level as an internet entrepreneur.
There is a decent chance that site moderators will take down your ads for being spammy, and you could even get your account banned which will limit your options further down the line when you discover a better online money-making opportunity.
Is Instant Cash Solution a Pyramid Scheme?
ICS doesn't have the pyramidical downline structure of a pyramid scheme, so no, it is not a pyramids scheme but it does have many things in common with one.
There is no tangible product, the emphasis is all on recruiting and they make it sound like making money will be easy. These are all classic signs of a pyramid scheme.
Instant Cash Solution Review – Final Thoughts
I hope that you have enjoyed reading my Instant Cash Solutions review.
I think that Instant Cash Solution is a bit of a scam. You are recruited on the dream of making easy money and then, to make money yourself you must sell that same dream to others.
You may have some success but it is not really the solution to your money problems or a way to Break Free From Work.
There are a whole load of programs that I have reviewed on this site, quite a few are great, some are ok, and just a few are really bad. This falls into the latter category and I can't recommend that you sign up. 
Here's A Better Way to Make Money
I hope that you have agreed that ICS isn't the right online business for you.
That doesn't mean you should give up on finding a way to make money online.
I started making money online as a complete beginner and now make a 4 figure monthly income.
To find out how I do it and to see my #1 method of making money online, click below. The best part is there are no direct sales and I don't have to bother anybody close to me to make money. 
You May Also Like
If you're looking for a totally legit way to make money online you should click the button below to discover how I've personally created a 4-Figure Monthly Passive Income Stream.