In this post, I will review the Lottery Winner University program that has been released by Richard Lustig. If you have never heard of him, he has managed to win the lottery jackpot 7 times! He claims that this is more than just luck and that he can teach others how to win the lottery.
In this Lottery Winner University review, I will take a look at these claims to help provide the answers to the questions that you are probably asking like "is Lottery Winner University a scam" and "can you really learn how to win the lottery".
If you are thinking about signing up, then please read this full review before joining Lottery Winner University.
And don't worry, unlike many reviewers online, I am not affiliated with this product. I will give you a full and honest review so that you can decide whether it is worth signing up.
Lottery Winner University
Review: Summary
Company: Lottery Winner University
Website: https://www.lotterywinneruniversity.com
Price to join: $49 per month
Summary: Lottery Winner University promises to deliver training that will give you a statistical advantage when it comes to winning the lottery. Unfortunately, winning the lottery really is just pure luck.
Rating: 1/5
Do I recommend? No!
There is a Better Option: If you're looking for a totally legit way to make money online you should click the button below to discover how I've personally created a 4-Figure Monthly Passive Income Stream.
What Is Lottery Winner University?
The Lottery Winner University is a training program that claims to teach you how to gain a statistical advantage that will help you to win the lottery. The program has been created by Richard Lustig who has managed to win the lottery jackpot 7 times, which is a world record.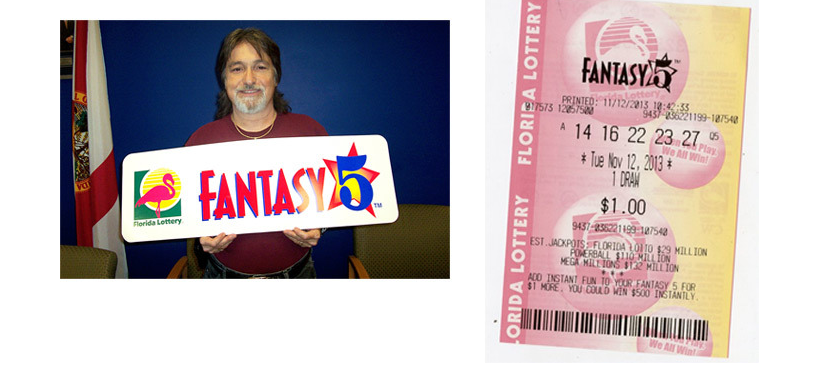 His total winnings are just over a million dollars, which is less impressive and gets mentioned way less than the number of wins.
Most people think that winning the lottery is just a game of chance. The odds are stacked hugely against you and the odds of winning are very small.
Richard Lustig disagrees. He claims in the video "luck has nothing to do with this".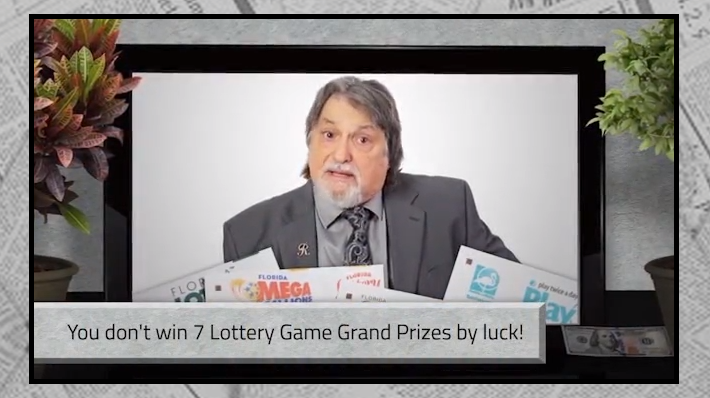 The fact that he has won it 7 times does give him some credibility, it is a remarkable feat.
Winning the lottery even once is extremely unlikely so to do it 7 times must mean he is on to something. Right? That is certainly the premise behind Lottery Winner University.
Richard claims that he can show you how to win too.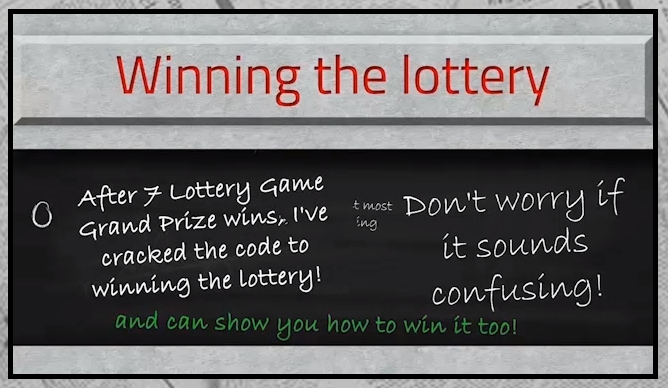 By way of comparison, I looked up that other famously unlikely event – being struck by lightning. Guinness World Records has Roy C. Sullivan as the only person to have survived 7 lightning strikes. So rare things can happen to the same person multiple times.
Roy C. Sullivan was a park ranger. As he spent so much time outdoors, his chance of being struck by lightning must have been higher than average.
Just like the chance of winning the lottery more than once increases if you buy thousands of tickets over decades.
I would suggest that Richard Lustig has been incredibly lucky. And that by buying huge amounts of tickets he has increased his chance of winning, but he has also invested huge amounts in tickets and it is not clear if he has made a profit or not.
But maybe there is more to it than that…
Let's find out.
How I Learnt To Earn!
Learn to make a passive income every month! There is no secret formula, you just need to apply yourself using proven techniques.

Stop dreaming about it. You Can Change Your Life!

What is the Lottery Winner University training?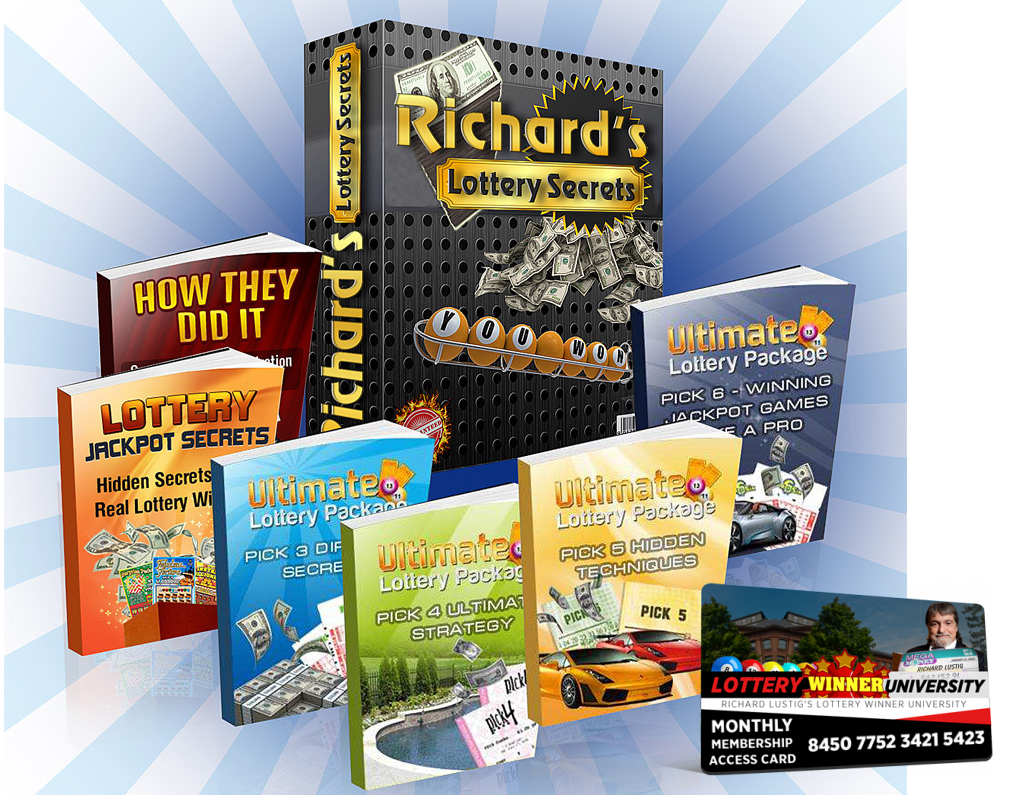 It is worth pointing out that this course was put together by Richard Lustig himself. It is not just someone using his name. The techniques that are taught are the ones that he follows and believes in.
The training consists of a written down step by step methodology, along with videos of Richard explaining his methods.
The training covers trying to win on scratchcards or scratch-off tickets as well as the normal lottery draws.
I won't go into the details of his methods here since it is Richard's paid course and I shouldn't be giving away his secrets.
In general, his method is to re-invest all of his winnings back into buying more lottery tickets. He also recommends using hand-picked sequential numbers and using the same numbers repeatedly.
He has previously shared these ideas in his book "Learn How to Increase Your Chances of Winning the Lottery ".
Lustig's techniques have received their fair share of criticism.
Finance author Zac Bissonnette has described Richard Lustig's recommendations as "dangerous", given the fact that the odds of winning any lotto prize are so low.
He has also pointed out that Lustig's advice to play sequential numbers is statistically less likely to lead to a win than selecting random numbers for each draw.
Financial journalist Felix Salmon has pointed out that it is unclear whether Lustig has actually made any profit from his lottery wins given how much he has reinvested in lotto tickets.
His total winnings from the 7 wins are just over $1 million. A very large sum of money but not completely insane wealth.
Which is why he needs to release books and sell courses.
There is also the obvious point that if his methods were so good, why is he selling a course and not just buying tickets and winning more jackpots?
The thing that I don't like about it is that it can lead to a slippery slope and gambling addiction. The people that sign up to Lottery Winner University are lead to believe that buying more tickets will eventually lead to them winning. If you think that you have an advantage and that success is around the corner then you will just keep going until you win.
The problem is that the odds are not in your favour.
Your chances of winning the lottery are tiny.
And they remain tiny even if you use the techniques taught in this course.
They even have a (very small) disclaimer to warn you that buying the course won't really help you to win the lottery.

Of course, this is after lots of great text, videos and images saying how joining the course can change your life.
How Much Does Lottery Winner University Cost?
The training program costs $49. This gives you access to all of the written materials and video lessons. It renews at $49 per month is you want to stick with it.
The extra monthly fee gets you an extra lesson each month as well as continued access to the training material.
There is a 60-day money-back guarantee for the first month's fee (but not subsequent months or any of the upsells).
Oh yeah, there are loads of upsells that promise to tell you even more secrets. That isn't mentioned on the main sign up page though.
It can add up to hundreds of dollars, all in the hope that you might win the lottery.
One good thing is that this program is sold through Clickbank. They are generally pretty good at ensuring that the programs they sell give you at least something for your money.
In this case, it is some videos and an online course that is unlikely to give you any measurable advantage when it comes to winning the lottery.
But, they are usually pretty good at honoring refunds.
Lottery Winner University Affiliate Program

As I just mentioned the program is sold through ClickBank. ClickBank allows people to promote products within their marketplace & earn commissions on each of the sales made.
This means that you can earn money by promoting Lottery Winner University as an affiliate.
I chose not to sign up to do this since I only promote products that I believe in and that can provide value to anyone that buys them.
But, in all honesty, acting as an affiliate for Lottery Winner University is the best way to make money out of it. You are definitely more likely to earn money in this way than by winning the lottery.
The Lottery Winner University affiliate program is quite lucrative as they pay huge 90% commissions. These are paid on both the membership fee & upsells, so you earn over $250 per referral.
The chances are that if you come across a very positive review of Lottery Winner University, it is because they are trying to entice you to join so they can enjoy that 90% commission.
Whilst I don't really encourage you to promote a product like this, I do recommend that you learn more about affiliate marketing. I used this free training program, it walked me through the whole process and provides everything that you need to get started.
Is Lottery Winner University a Scam?
It is not a total scam. They say you are signing up for training that might help you win the lottery. And they do provide that.
I think that they definitely overplay the benefits of the training. The marketing video claims that he has cracked the code to winning the lottery. Well, he has won it more than anyone else but it's not like he gets the winning lottery numbers every week so I am not sure that he has really cracked it.
He claims that it has nothing to do with luck. Well, I am afraid that it has everything to do with luck.
There are some genuine techniques to gain an advantage when gambling (like making use of free bet offers and other promotions). We'd all like to be lottery winners and walk away with the Florida Fantasy grand prize, but with the lottery, there is no edge. It. Is. Luck.
So, save your $49 and spend it on something worthwhile. Or buy lottery tickets if you must. But there is no point signing up to Lottery Winner University.
Rather than relying on luck to win money, why not try and build your own wealth by creating an online income.
There is a Better Alternative
Unfortunately, there are way too many online programs that are looking to make a quick buck out of people that want to earn a bit of money for themselves.
One of my main hopes with this site is that I can help steer a few people away from the scam sites to the few genuine opportunities that exist online.
And out of all of the good programs I've seen, the one I would recommend the most to anybody looking to get started online is Wealthy Affiliate. In my opinion, it's the best place to start.
At Wealthy Affiliate, you'll be provided with everything you need (including training & tools) to start earning real money by promoting products or services online. What's more, you can get started for FREE!
The best part is that there's no limit on the amount you can earn with it. The process is dead simple which makes it absolutely perfect for people just starting out.
It is the place that started me on a journey to earning 4 -figures per month. But I am just one of many that has grown an online income and some wealthy affiliates even earn as much as 5-figures per month… Or more!
Be warned though, it is not a get rich quick scheme. This is not the place to look for a big quick windfall. You have to put the effort in.
But the good thing is that the harder you work, the more you will earn.
So, if you are looking to get started and aren't sure what route to take, then check out Wealthy Affiliate as it is my top recommendation. You can learn more about it here.
You May Also Like
If you're looking for a totally legit way to make money online you should click the button below to discover how I've personally created a 4-Figure Monthly Passive Income Stream.