If you are a regular reader, you will know how much we like matched betting. We think that it is the very best way to start earning money online and if you have never earned a penny online this really is the place to start.
It is an easy, tax-free, risk-free way to earn thousands every month that requires very little money upfront. All you need is your phone and a few pounds to get started (although it is a bit easier if you have a laptop).
How many other opportunities allow you to earn that much right from the very start?
We can't think of any. Which is why we want to share the secrets of this money-making scheme with you in our ultimate matched betting guide.
People from all walks of life make money every month through no risk matched betting. It is very popular with stay-at-home parents who can fit it around their children's' schedules to earn an income from home.
It is ideal for anyone looking to earn a bit of extra money from home, all you need is a couple of hours to work on it each week.
Don't worry if you have no interest in sport or have no knowledge of sport, it doesn't matter, anyone can make money from free bets.
All you need is the desire to make some money online in the easiest way possible.
In this post, we will explain all the ins and outs of how to do matched betting and show you the easiest way to make money from free bets.
It is a long post (after all this is the ultimate guide!), as well as explaining what matched betting is all about we will run through an example where we earn £16 in 20 minutes.
You can follow these steps yourself and start earning TODAY!
What is Matched Betting?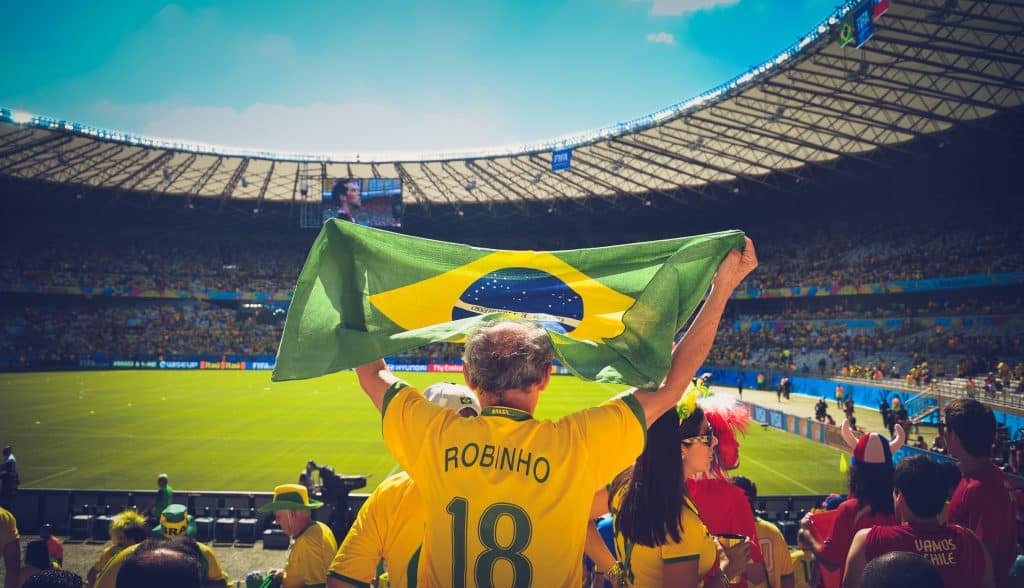 Matched betting is a technique used to profit from the free bets offered by bookmakers. It is considered risk free as it is based on using maths, rather than chance, to ensure a win every time.
We know that the terminology puts some people off. A lot of people just don't associate the word betting with the prospect of making a guaranteed profit. This is entirely understandable and in most cases, it would be correct.
But matched betting is different. It is a way of making a guaranteed profit every time that you make a bet.
Match betting takes advantage of promotions run by bookmakers offering free bets to their customers. They do this to attract new customers and to encourage loyalty and more frequent gambling from their existing customers.
As a matched better we can turn this into risk-free gambling as we can guarantee a return of around 80% from every free bet that we gain. We do this by matching each bet with the opposite outcome at a betting exchange.
How Does Matched Betting Work?
Most offers require you to place a normal bet before you are given your free bet. For example "Bet £10 get £30 in free bets".
This means that for most offers you will need to bet on two events, the first bet is a qualifying bet that will earn you the free bet. You will then repeat the process to realise the profits from your free bet. For each event, you must place a back bet and a lay bet to cover all the possible outcomes.
We will use a premier league football fixture between Tottenham and Liverpool as an example, but the process is the same for all sports.
1. Back Bet
First, you place back bet using a bookmaker. E.g. Back Tottenham to win with a stake of £10. This means that you are betting with the bookmaker that Tottenham will win.
If Tottenham wins, the bookmaker will return your £10 stake plus extra as winnings. If Tottenham loses, you will lose your £10 stake. (Don't worry, we win either way, keep reading as it doesn't actually matter if Tottenham win).
2. Lay Bet
Your second bet will be on a betting exchange where you place a lay bet on Tottenham. This means that you are betting that Tottenham won't win.
If Tottenham loses or draws the match, the exchange will pay you as a winner. If Tottenham wins the match you will lose your stake at the exchange. (But this will be covered by the first bet with the bookmaker).
It sounds complicated but it really isn't and once you have done it a few times it will become second nature. The key thing is to find an event where the odds at the bookmaker are very close to the odds available at the exchange. You will also need to use a matched betting calculator to ensure that you place the correct stake for your lay bet.
How Easy is Matched Betting?
Matched betting is really easy once you get the hang of it but you will probably need to do a few offers before you start to feel completely comfortable with the process.
You will learn quickly though, before I started online matched betting I had never made a bet online, within my first month I had made over £800 in risk-free profit.
This is probably a fairly standard amount to make, some people have earned far more quickly than that while others take it slow or have only limited funds to start off with.
To get you started we recommend the free trial at Oddsmonkey. They have tutorials (text and video) that will walk you through your first few offers so that it all begins to make perfect sense.
It's free and you should make around £45 for about an hour's effort. If you have read this far then you might as well give it a go!
>>> Click here to start your FREE trial
Once you have completed the trial you will need to do 5 main things to successfully make money through matched betting:
1. You will need to find offers.
2. You need to find a close match between the bookmaker and betting exchange on an eligible event.
3. You need to place a back bet.
4. You need to calculate the correct lay stakes and lay the bet.
5. You need to repeat steps 2-4 for the free bet.
It is perfectly feasible to do this all yourself by trawling through all the bookmakers' websites and comparing their odds with the betting exchange, and you can use a free matched betting calculator to ensure that you get the stakes correct.
Or you can do it the easy way, and have Oddsmonkey do all the hard work for you. They will help in the following ways:
1. Best Offers
List all the best offers for new accounts and list new existing customer offers every day, They tell you exactly how much each offer is worth and explain how to profit from the offer.
2. Best Matches
Provide you with the best matches through their Oddsmatcher software with a direct link to the fixture you are betting on.
3. Do the Maths
Automatically calculate the correct lay stake and place the lay bet instantly through their integrated Oddsmatcher.
4up. Honestly, if you move on to more advanced techniques they will help in countless ways.
Oddsmonkey really makes the whole process far simpler and quicker. It is also more profitable as you can be sure that you are taking the best possible match and you can take advantage of the 0% commission rate with Smarkets (where you lay your bet).
The time saved will also allow you to complete more offers and further increase your profits. I don't want to labour this point too much, check out our post on the best matched betting sites if you want to find out more about what makes Oddsmonkey so great.
It's £17.99 a month or £150 for a whole year. This is easily covered by what you earn so for me it's a bit of a no-brainer if you are serious about wanting to earn a few grand with this great side hustle.
How Much Money Do I Need To Start Matched Betting?
One of the great things about matched betting is that you need very little money to get started.
Compared to other online money making ideas you do not need to risk your money buying a load of products that may or may not sell, and you don't need to pay any sign-up fees to get started.
It is possible to start with as little as £10 but if you can put more cash in you will be able to earn a lot quicker. This is simply because will be able to do more offers at the same time. Most matched bettors work on building up a 'bankroll' that they use for taking up offers, this makes it an increasingly profitable hobby over time.
£100 is generally considered a good amount to get started but if you have more than this, you can really start to see a good return in the first couple of weeks.
How Much Can I Earn From Matched Betting?
This is the big question everyone wants to know the answer to when we talk about matched betting. The truth is there is no specific answer that will be true for everyone. So much of it depends on the time that you can put in and how many offers you take up.
Do you just want to do the big offers with guaranteed reward? Or are you prepared to take on the offers where you only win if a specific event happens? This is the secret to the eye-watering amounts that some people make each month. I am somewhere in the middle, I don't have the time to get on every offer going so I hover in the £500-900 per month region.
There are other people making thousands each month but this involves some more complex offers such as 2-Up, 2-Clear and low-risk casino offers. These offers can involve taking on a small qualifying loss with no guarantee that you will win a free bet. However, mathematically the odds are in your favour and over time these prove to be highly profitable.
How Much Time Does Matched Betting Take?
This is directly related to how much you are looking to earn. If you are just looking to make a couple of hundred pounds each month then a few hours a week will be enough. If you are looking to push past the £1000 per month mark then you should be looking at spending 3 hours or more each day, probably more than this on a Saturday when there is much more sport going on.
Is Matched Betting Tax-Free? How Can That Be?
It is not often that you can earn money without giving a sizable chunk to the taxman, but this is one instance where it is possible. This massively increases your effective hourly rate and the return on your investment.
All we are doing is placing back bets and a bookmaker, and lay bets at betting exchange such as Smarkets or Betfair. Both of these bets count as gambling and are therefore not subject to any form of taxation.
Of course, we know that what we are doing isn't really gambling, we have a guaranteed profit to make and we aren't taking on any risk of losing. We often aren't even interested in the result.
Nevertheless, for tax purposes, we are gambling and this gives us a nice income boost over other ways to make money online.
It also means that you don't have to worry about how this might affect your tax status, you don't have to worry about filling in forms and you don't have to worry that what you are doing is in any way dodgy.
Can I Make Money Like This Forever?
Once you have done all the sign-up offers (there are loads!), you will still be able to earn a regular side income through the ongoing offers available at the bookmakers. These can actually be more lucrative than the sign-up offers, although some offers do not guarantee a payout every time.
One of my favourite offers is with William Hill who will give you a free bet of up to £100 if your horse wins the race by 2 Clear lengths. There are all sorts of ways to make money, some best ways are:
Weekly bet clubs
Price Boosts
Reload offers
One thing that can stop this from being a long-term venture is what is known as a 'gubbing'. If the bookmakers see that all you are doing is taking up the free bet offers, they might restrict you from being able to take part in such offers.
This doesn't seem very fair – you wouldn't expect Tesco to restrict you for buying too many special offers, but it is nevertheless part of the life of a matched better.
Gubbings are inevitable, but there are so many bookies that most people find a way to maintain their earnings through different bookmakers. It is a risk though and is one of the reasons that it is advisable to have other sources of income, whether it be a traditional job, or through another online venture.
Our two-pronged approach to earn money online in the UK shows you a way to take some of your matched betting profits and put them towards a real online business.

Final Thoughts on Our Matched Betting Guide
We hope that you did!! If we have inspired you to give it a go, please let us know in the comments below. Matched betting is fun and gives instant cash rewards. It is not like other options for making money online where you have to invest lots of time or money before seeing a financial reward: you will earn from day 1.
You can earn good money too. Definitely enough to fund some extra family travel adventures and put More Life in Your Days. Maybe you will even like it enough to consider it as a genuine part-time or full-time income stream and use it as the first step to build an online business, using the extra cash to start a blog.
Either way, if you want to earn some money online we think that this is the best place to start. So what are you waiting for?