If you are researching ways to make money online you have probably come across the idea of teaching English online. This is a great way to utilise a skill that you (probably) already have to earn some money. The hours are flexible, the pay is good, it can be done from anywhere in the world, and all you need is a laptop.
But it's is not only that. What I love about this is that it can have a real impact on people's lives. We have travelled all around the world and have seen first-hand that speaking English can be the gateway to life opportunities that would otherwise be unavailable.
For this reason, you will come across enthusiastic students that really want to learn and you can help them reach their goals.
So, how do you get started? How much can you earn? What qualifications do you need? Read on to find out the answers to these questions and more.
Can I Teach English Online?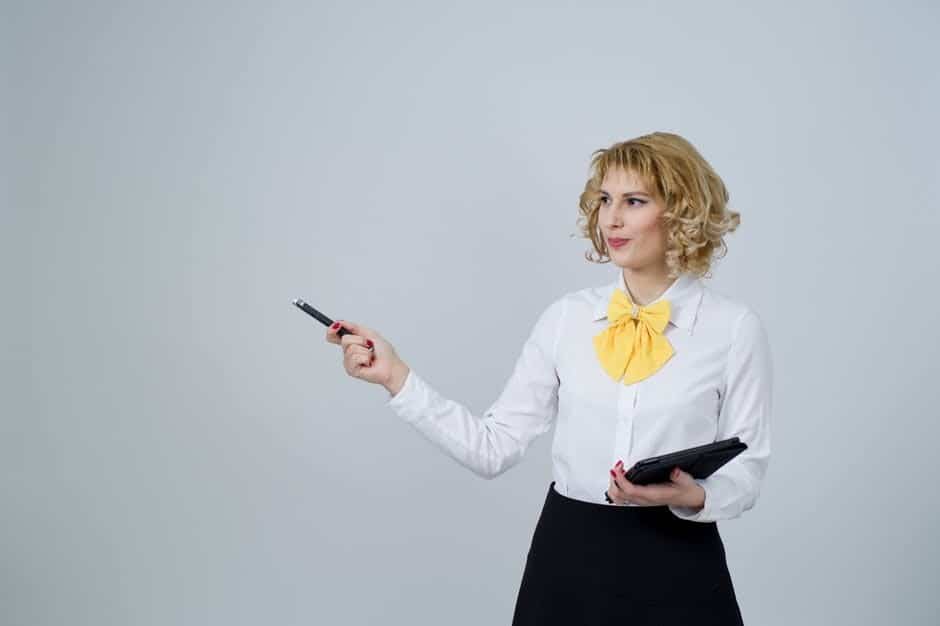 If you are looking for work through an online teaching school you will most likely to need to be able to meet the following requirements:
· Native English speaker, (or near-native English speaker)
· A university degree. – I am not sure why all companies have universally decided that a maths degree might help you teach English, but it has become the standard.
· A TEFL Certificate (this isn't always a requirement but will help you to find work)
· You're from an English speaking country.
· You are enthusiastic, passionate and able to come across well over Skype
·          Solid internet connection, microphone, webcam and a quality headset
· A quiet space for lessons
This last point is quite valid, especially for parents, and it might make it slightly harder to work around family life than the other best ways to make money online from the UK, like running an affiliate website or matched betting. After all, you wouldn't want something like this to happen:
TEFL Qualification
If you do not have a TEFL (Teach English as a Foreign Language) certificate your options will be limited, so it might be worth looking into getting one if you see this as something that you would like to pursue.
Having the certificate will enable you to apply for more jobs, earn more money and, importantly, it will help you to be able to give quality lessons to your students.
On a TEFL course, you will learn how to create and follow lesson plans, and learn how best to help others to master the English language.
Apply here for your online course! By using this link we make a small commission and you'll help us to create more valuable content!
How Much Can You Earn?
How much you can earn varies between different employers and will vary depending upon the level of experience that you have. In general, you can expect to make £8-20 an hour (pay rates are generally quoted in US Dollars and I will be using this for the rest of the post, you can check exchange rates here.
If you don't meet the requirements listed above there is a way around it: teaching online via a phone app. These generally have lower requirements and are a bit more informal. Read on for more details.
Online English Teaching Schools
There are loads of different teaching platforms out there, but not all are open to UK residents. Unfortunately, our options are slightly limited as many of the best companies only recruit people from the USA or Canada. If you are reading this and are from North America, check out VIPKid which is highly regarded as an employer and pay well for teaching children in China.
The schools below all accept UK applicants and all pay at least $10/hour. Before you apply, be sure to check the time zone of the students and ensure that you are happy to work at the requested times. The majority of students will be based in Asia or the Middle East so you will either need to be up early or provide lessons to an after-school/work time slot.
Barons English
Barons English is an option just for UK residents! They are looking for online English teachers who live in the UK and can teach students of all ages who live in South Korea, Japan and China. The lessons are one-on-one through Skype and last 25 or 50 minutes long. You must have a degree in education to apply.
Cambly
Cambly is focused on providing conversational practice to people that already speak some English. As a result, it is a fairly informal type of lesson that you will be teaching. You simply chat with people from around the world and help them to practice their English. This lack of structure may not suit everyone and it can lead to some fairly repetitive chit-chat. Pay is around $10 per hour. No TEFL certificate or university degree is required.
Learnship
Learnship is based in Germany and offers language classes to business professional students. You need to be available for a minimum of 15 hours per week but you can make your own schedule. The pay range is $15 and $26 per class depending on your experience. You must have a native level fluency and a foreign language teaching certificate. Previous professional and/or teaching experience is an advantage. Learnship gets great reviews as a professional company to work for.
51talk
Another well-reviewed company is 51talk who are based in China and the Philipines and offer English lessons to young learners. Lesson plans are provided, and you can set your own schedule to earn around $20 per hour. You need to have a degree and be a native English speaker with experience in teaching children. Having a teaching qualification and certificate is an advantage.
Samespeak
Samespeak offers English classes on Skype and advertises positions for 'personal conversation coaches'. They pay $20 per hour based on half hour sessions. You don't have to be a language teacher and the only requirement is that English is your first language. It sounds great but unfortunately, they are currently oversubscribed with teachers. That may have changed by the time you read this so it is worth having a look.
Teach Online with a Mobile App
Working through a mobile app is a lot more flexible than through an online school. You do not need to commit to a timetable in advance and you are free to take time off when you choose. Of course, you need to be teaching to make money, and if you are around regularly you will be able to have more regular contact with the same students and build up a rapport and loyalty with them.
One problem of this flexibility is that you cannot rely on a guaranteed income. You can never be sure how many students will call you or book a class. You won't make a fortune teaching English in this way, but you can earn some decent money from home. You wouldn't want to rely on this as your only source of money to feed yourself or pay the bills though so you should look at diversifying your income sources (maybe you could combine this with matched betting?).
Getting Started
To start teaching through a mobile app you only have to meet some pretty basic requirements:
· Speak English to a good standard and have good conversational skills (no certificates are required)
· Reliable and fast WiFi-connection.
· A smartphone (iPhone or Android) and access to the App Store or Google Play,
· Earphones with a built-in mic,
All you have to do is download the app onto your phone and create a profile that includes your photo and a short bio describing yourself. This should include details about your educational background and your teaching experience. Some of the apps ask you to create a short voice or video message describing yourself (and displaying your English skills).
Once you have submitted this information it usually takes less than 2 days for approval to come through. Then you are all set to go and can start teaching through your phone!
Now you are ready to go you simply connect to the app when you are available and wait for a student to call you. You will start to get a feel for when is a good time to connect but some days can be quiet whilst on others you will get lots of long calls and make some good money. You get paid by the minute but some students just want a quick chat whilst others will be on the line for an hour or more.
It is worth trying to build a relationship with students so that they are more likely to call you back. This should happen pretty naturally as generally, the students are just looking to practice their conversational skills (this isn't really the platform for formal lessons so no need to worry about lesson planning).
Just ask them about their interests and try and let them do most of the talking, point out any mistakes that come along and try and help them to develop their skills. Obviously, the standard of English between the different students is quite varied and the challenge of maintaining a conversation varies accordingly.
There are a number of apps that you can try. All are fairly similar in concept and the rate of pay. Some of the apps allow you to specify your rates based upon experience but beware of pricing yourself out of the market. Some of the most popular apps are:
NiceTalk: Chinese students of all ages will call to practice their conversational skills. The hourly rate is $10 paid by the minute through PayPal.
Palfish: Another China-based app. This one lets you set your rate of pay in Chinese Yuan. The average is equivalent to around $14.
Boxfish: Boxfish is also looking for tutors for Chinese students to practice conversational English. The pay is $20 per hour.
SCHOOOL: This slick and well-reviewed app is a bit different as it gives you the opportunity to create pre-recorded lectures and articles as a way to gain publicity and followers. They say that in the future you will be able to make your lectures chargeable so it could be a source of passive income. I am going to wait and see how it goes as it seems like a way of them getting a lot of content on their app for free. If you try it please let us know in the comments below
Teach English Online From the UK
My first experience of teaching English was when we visited Myanmar and on a few separate occasions, local teachers asked us to volunteer to visit their class and chat with the children. It was a great experience and shows how much language students value interaction with native speakers.
The internet has opened up the possibility for interactions of this type from the comfort of your own home (or from wherever you happen to be). You will meet new people and could form a lasting bond with students from around the world.
We hope that you have enjoyed reading this post and now know where to look for opportunities to teach online. If you find the right company to fit your circumstances it can be a great way of earning some extra money whilst helping people learn a skill that could dramatically improve their opportunities in life.
Whilst we like the flexibility of teaching English online, the earning potential is somewhat limited. We prefer to build a real online business that earns passive income and gains value as an asset. That's why we started a blog!
If you would like to do the same, click the banner below to access some awesome free training. The free course will teach you everything you need to know to build your very own money-making website.
We have shared our strategy to earn money online in the UK. This involves creating an affiliate website (this one!) whilst earning some quick money through matched betting. Viewed as a whole the online efforts are immediately profitable whilst building a sustainable online business for the long term. Feel free to have a read and try it for yourself!